Beautiful People @ Beautiful Prom
May 27th marked the day that the class of 2023 dreamed of as a little kid: prom day! Prom took place in Downtown Los Angeles at the Westin Bonaventure Hotel. Going up the elevator and into the venue, seniors met with a beautiful formal setting adorned with masquerade themed decorations and food ready to be served. There were many dishes to choose from like pasta, chicken, salad, garlic bread and more. 
The songs started out mellow. At first, people were not interested in dancing. That was until "Oye Mi Amor " by Maná came on, and everyone ran to the dance floor. Seniors showed off their best dance moves, even doing flips! Isaac Antonio was flipping around everywhere this year. First, at the choir concert and then at prom.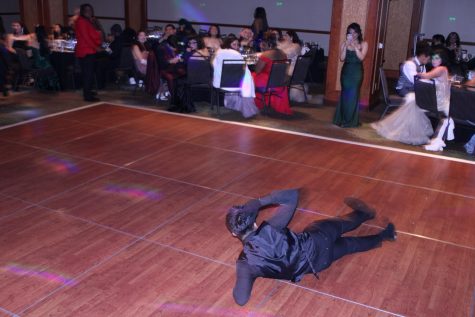 Who else was dancing? Everyone, including brothers Michael and Marcus Davis taking the dance floor by themselves!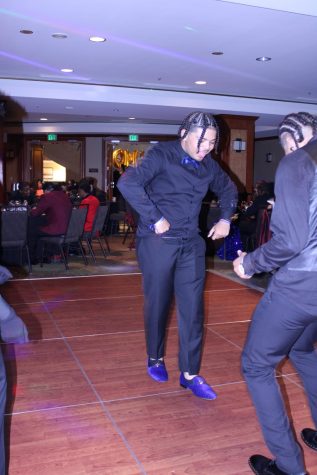 "The music was good, and most of all we had fun with our friends," said Valerie Rangel.
As for the food, Jose Davila said, "my favorite items on the menu were the chicken breast and garlic bread." 
At the end of the night, the Prom King and Queen were crowned. With huge anticipation, the students waited for the results. Mr. Macias announced Stephanie Gamez and Issac Antonio as Prom Queen and King for 2023. Cheers flooded the room as they posed for pictures and danced.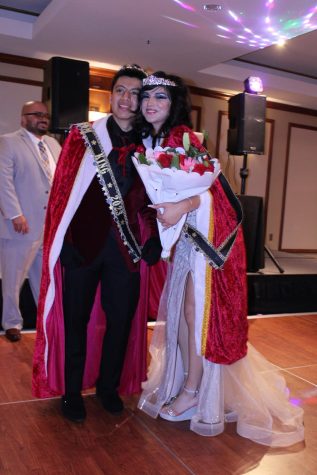 Shout out to Mr. Sosa, Ms. Contreras, Mr. Macias and everyone who worked together to make Prom 2023 a reality. Also, thanks to the leadership students! 
But enough reading. Now, check out the pictures below and see for yourself just how fun prom was! Make sure to download these pictures to put them on your yearbook.
Congratulations to the class of 2023! This is Lou signing out.