Finally! A Play Here at Manual Arts!
Have you heard about the upcoming school play? Yes! Manual Arts is having their first school play since a very long time thanks to our Theater Improv class. We will perform this play on December 8th, where, unfortunately, only a certain number of classes will be selected to show support. So if you're in one of these pre-selected classes, don't hesitate to show support to our brave actors where others may not have the chance to.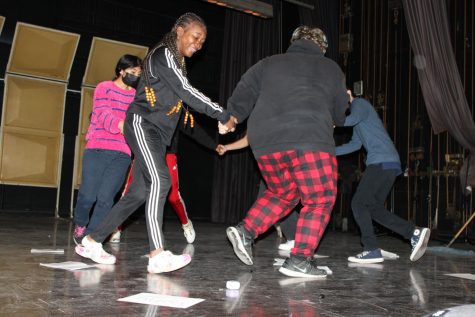 The play we will perform is called Juvie by Jerome McDonough, a social awareness play set in modern society telling stories about young lives being led astray. This play depicts the lives of scared, lonely teens that have committed crimes to survive, eventually getting detained into a juvenile center. Throughout the play, you will experience each teen's personal story, their specific background, upbringing, and circumstances that have led them there. You will see how these teens work around their actions, understand their consequences and how they slowly believe they are capable of change. As these teens start to make connections with each other, alongside some disagreements and conflicts, you will see how they navigate their lives and the hand that life has given them.
The Theater Improv class is divided into four groups  in charge of acting, making props, taking photographs, and promoting performances. With the help and cooperation of all of these groups, we can guarantee the play will be a success.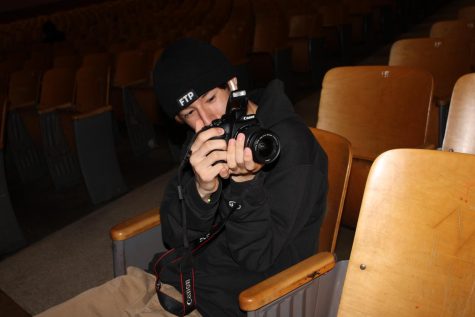 "I think the play will turn out well because all the actors seem committed," said Yesenia Jaco, a Junior at Manual Arts. They practice during class and after school in the auditorium.
Attending this play is going to be free for all the students and teachers that are chosen. This play will occur during school hours and this is because it will be our first play.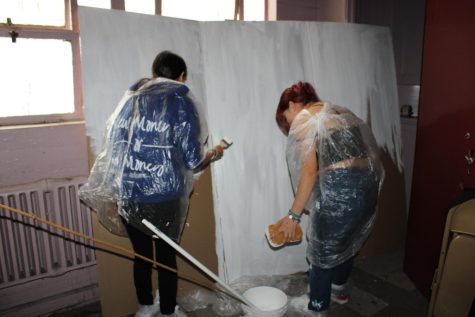 So how did we choose who to invite? 
"Since it's our first play at Manual for a very long time, we want to be kind to our burgeoning actors and actresses. So we decided to invite the teachers of the students in the Theater class," said Mr. Garcia, "so if you have a student in your 5th and 7th period class who is also in my period 2 Theater Improv class, then that class will be invited to the production." 
One of the classes that was selected was Ms. Tucker's class for both performances. Ms. Tucker's 5th and 7th period class has several students acting in the play.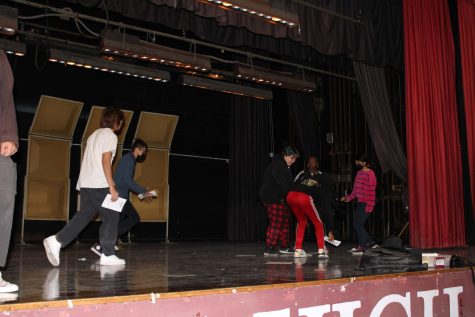 ¨I'm really excited," said Miss Tucker, the AP English teacher at Manual Arts.
As for her advice to the actors on how to memorize lines, she said, "students should read the lines out loud, not just to yourself. It's always better to read out loud so it can stick to your brain better.¨ 
Ms. Tucker also mentions how her AP Literature class is currently reading a play called Macbeth by William Shakespeare. Miss Tucker is no stranger to plays, so trust her and expect her feedback to be honest.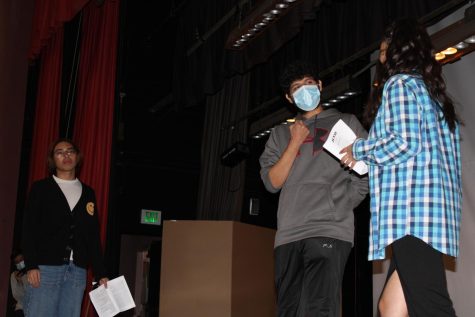 But she wasn't the only Manual Arts teacher to give advice. Miss Arredando was actually an actor in this play when she was in high school. Not only did she have a major role in this play, she was a backstage helper, so she knows the ins and outs  of theater from personal experience. 
¨Wherever you do the most thinking is where you should repeat your lines," advices Ms. Arredando, "do it in the mirror to see your expressions. Attribute the right emotions to the words so you can send the right message to the audience. Practice in a group, so you can get a vibe for each other." This sounds like solid advice from our Manual Arts math teacher. 
Again, the play is called Juvie by Jerome McDonough starring Justin  Dominguez as Andrew and Azul Mendoza as Pinky. The cast also includes the juvenile hall guards played by Richard Agee and Reniya Thornhill. Other stars in the play are Alexander Gutierrez as Skip, Jose Laparra as Carey, Harold Lopez as the Voice, Simone Taylor as Jean, Luz Avendano as Ann, and S. Marin AKA Kaine as Sunny.
We can't wait until December 8, 2022! We hope you enjoy our performance. Maybe next year we'll have another play ready for the entire school community!