Memories of Spring Fling
I had a lot of fun at the Spring Fling! We needed a dance after the whole pandemic since we weren't able to see our friends for two whole years. These dances help us reconnect with each other and society. Spending too much time without having a connection with society can affect us negatively. Being away from each other can make us feel anxious or even nervous to try again to make new friends or start new relationships because we do not have enough contact with society. The dance allowed us to connect and it was amazing for everyone. 
"These heels might hurt, but I am still going to dance the night away," said Adriana Sane, captured below doing what she said she was going to do: dance the night away.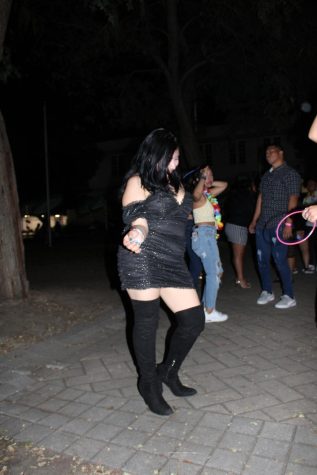 The only thing I didn't really like was the food because it said that it was spicy but it wasn't for me. I got the spicy italian sub from Subway. But I still ate it. After the dance at school, Dereck Castillo, a senior at Manual, said it wasn't spicy because the meat has spices and not real hot sauce. I guess it isn't the spicy I'm used to. I'm used to the natural spice of jalapenos or chile de arbol. 
At the end, the King and Queen were announced. The King was Nathan Overa. The Queen was Ashley Ramirez.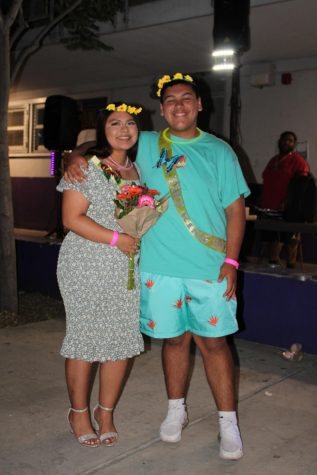 I got to invite my friend from another school. Her name is Shayla Velasquez, who goes to Foshay Learning Center. It was cool that the school let us invite people that don't go to our school. It made the dance more special for students and let us create memories that we will never forget. 
The songs were good because they made people more comfortable dancing with people instead of just being shy and on the phone and not enjoying the dance. When the DJ  played "Gasolina," everyone started dancing. We thank Jonathan Mejia for telling DJ Cheeseburger, aka Justin Moore, to play Spanish music since that made everyone want to dance. The DJ played bachata, merengue, and even line dancing music.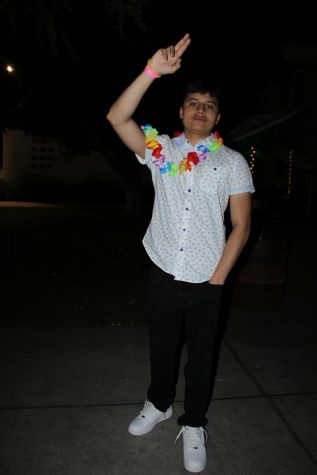 The next big dance is prom on May 28, 2022. The location is the Westin Bonaventure Hotel. We expect to see all seniors, so be there! Check out more Spring Fling pictures below.