Remembering Kobe
 When I was a kid, I would play basketball with a trash can. I used to call it Trashketball. Everytime I would have to throw a paper ball away, I would shoot it like a basketball and scream out "Kobe!"
But now I feel some type of way every time I say that. I mean, it's shocking. Kobe was always strong, loving, and inspirational to many people. And now he's gone.
It's hard to believe the basketball legend Kobe Bryant died tragically in a helicopter crash, along with his loving daughter Gianna Bryant who was 13 years old. Seven other individuals died in the accident in Calabasas, CA. The news shocked many people around the world, especially people in L.A.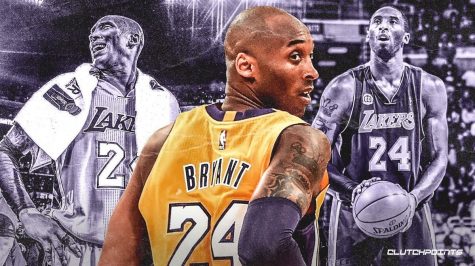 The show of emotions and grieving demonstrates how much Kobe inspired so many people to do what they love and become strong and independent. We see this in the reactions of other players and celebrities. Trae Young (Atlanta Hawks starting point guard who Kobe's daughter Gianna admired) has changed his jersey number from 11 to 8 to honor Kobe and continue his legacy. Lebron James, who passed Kobe in the career points is also going to continue his legacy by hopefully winning the NBA finals for the Los Angeles Lakers this year. Shaquille O' Neal is devastated not just as a former teammate but also because he lost his little sister (Ayesha Harrison-Jex) just recently and now he lost a little brother who will be remembered.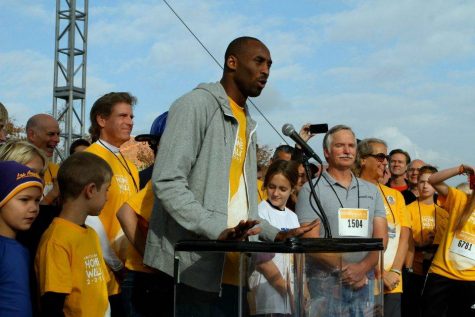 Around Manual Arts, a lot of students are also showing the emotional toll Kobe's lost is taking. Kobe is the most inspirational sports player I've ever known.
"Kobe's passion for people and basketball is unmatched," said Jaheim Martin, a senior at Manual Arts.
Quincy Edwards, another senior, said, ̈Kobe Bryant was inspirational, motivational." 
"He was cool, a legend. He was like another Micheal Jordan as I would say. Kobe will be missed," added Quincy. 
It feels incredibly shocking to know that my favorite basketball player is gone. Honestly, I admired Kobe Bryant because he even dedicated his time to teach his daughter to become a basketball legend like himself.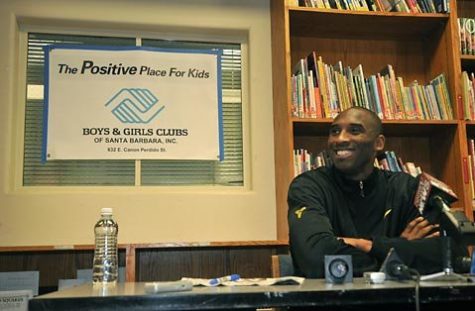 On February 24, 2020, there was an inspiring memorial service for Kobe and Gianna Bryant at the Staples Center. Some of the closest people to the Kobe family gave inspiring speeches. The speeches were full of pathos to cherish Kobe Bryant.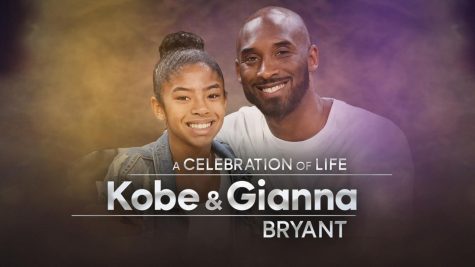 Mrs. Vanessa Bryant spoke about how she is never going to see her Gianna get married or give her good morning kisses or good night kisses. Gianna would never "become a WNBA sensation" said Mrs. Bryant. She also talked about how her husband Kobe was not a celebrity nor basketball player to her.

Kobe Bryant was her husband, her "baby boo," Vanessa Bryant said.
It was inspirational to know they had been together since they were 17 years old.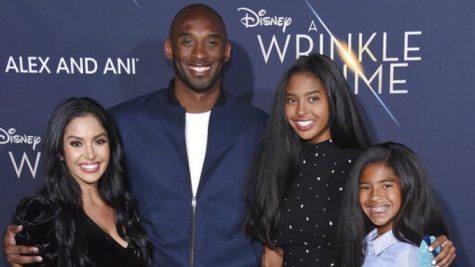 Hopefully, I send a clear message: you must do things which will make you successful in the future. Believe in yourself because there will be people who only make you stronger when they tell you that "you can't do it." That's what Kobe once said:  ̈ Don't let people make you stop doing what you love the most."
In Loving Memory of
Kobe Bryant (1978-2020)
&
Gianna Bryant (2006-2020)
Let us also remember the other victims of the helicopter crash. May they all rest in peace.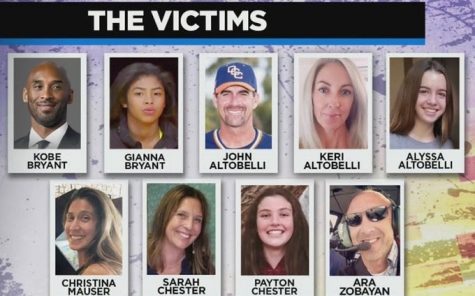 REST IN PEACE