Who Will Win Winter Formal 2020?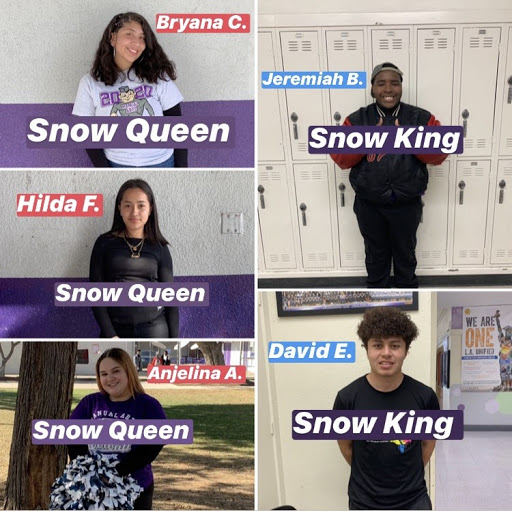 As Winter Formal Dance arrives this Saturday, this is going to be the best school year ever for 2020!  Sadly, all seniors are leaving, but they leave a legacy behind that will remain forever. Winter Formal will take place at the Omni Hotel, Los Angeles, which is the same place as last year. For the status report at Manual Arts, I went down to Ms. Contreras' class to get the information I need. I found out who will be running for Snow King and Snow Queen.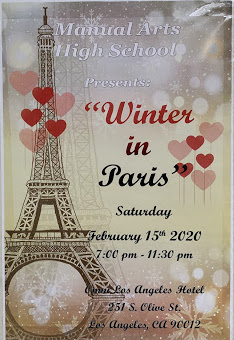 So here are the candidates who will run for Snow King and Snow Queen! So let's all dive in for names.
First of all, they're five senior candidates who'll be running for Snow King and Snow Queen here in our beloved Manual Arts campus. The girls running for Snow Queen are Bryana Calvillo, Anjelina Arroyo, and Hilda Flores. And the boys running for Snow King are David Euseda and Jeremiah Bermudez!
In order to participate in the Winter Formal Dance, candidates need to get their information from Ms. Contreras' class (room 184, Senior Quad) to start their new experience of what it takes to be a Snow King and Snow Queen.
It's important to get the information to make sure every single student gets the information before participating in all school events.
The next step is to paint and decorate your own ballot box for a fundraiser. A fundraiser is when a person seeks financial support for charity. Their goal is to walk around campus and ask people for donations. 
Once fundraisers collect donations, these same candidates must bring their ballot box back to Ms. Contreras. After all ballot boxes are returned, the next move is to call leadership to come and to help count all the money collected. The male and female who gets the highest amount of mula wins the position of Snow King and Snow Queen at Manual!
So why do students want to run for Snow King or Snow Queen?"
"Last year only a few people had school pride," says Anjelina, "I feel like the school pride has gone downside. So I told everyone that I would run for Snow Queen. By doing this, I hope that everybody will be motivated to have school pride." 
That is extremely powerful and inspiring because Anjelina is representative of independent young women at Manual Arts. 
Latest News: On the night of Winter Formal, Hilda Flores and David Euseda won Snow Queen and King. Congratulations!