The Stride to Strive
"If it ain't on your mind, it'll never be on your finger!" That is what coach Horn tells his players before their games. Manual's energy and execution led them to a victory of 56-0. A violent blow-out. The players' dedication to practicing and perfecting their skills definitely showed during their game.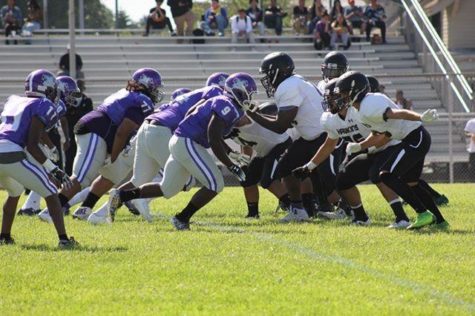 Although we won our game vs Hawkins, keeping the same explosive energy throughout the entire game is difficult, but wanting to win drove us to dominate our opponents. Losing is half the battle as well. I think we all know that it's a terrible feeling. However, having the motivation to continue harder afterwards is a goal of ours that the team tries to deliver through and through.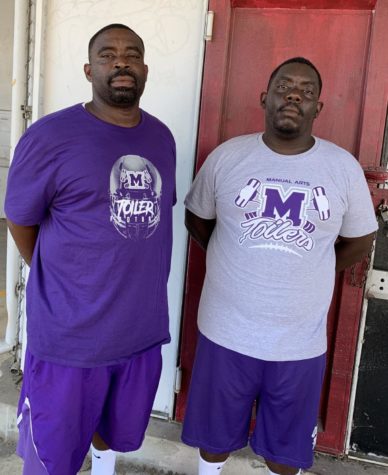 Terry, photographed below, varsity offensive receiver and defensive end says that losing means that we need to go harder during practice to ensure that individuals get our assignments right and don't cost the team. He also says that one of his motivations is himself, staying out of trouble and getting classwork done. Some encouraging words for JV that he has is to "work hard" so they too can "have a chance to play on varsity."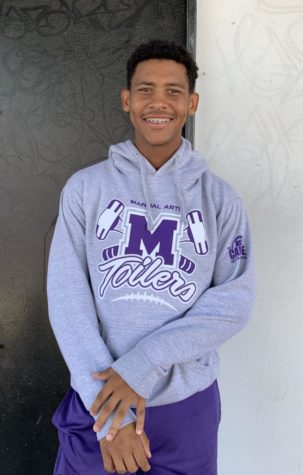 Concha, posing below, is varsity's first quarterback. He says that his emotions were high playing with his team again and being back on the field. He states that his game plan for the first game was to "play as hard as we grinded and hustled" during practice. Some of Conchas motivations are his team because they feel like a brotherhood, and they fight back together.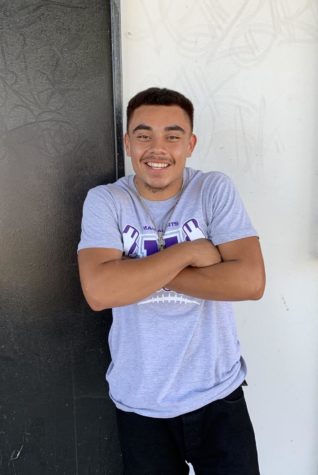 Matthew, captured below, one of varsity's receivers says growing up in a minority neighborhood is challenging and stressful. Seeing his mom struggle motivates him to play football. Stay strong brother.
Matthew says losing hurts because even if you put everything on the field, you can't blame no one but yourself. And you just have to fight back harder and stronger. He also says that being a student athlete is hard because teachers think that athletes aren't serious and play around since others joke around them a lot. He recommends doing your own thing and staying out of trouble, finishing your own work.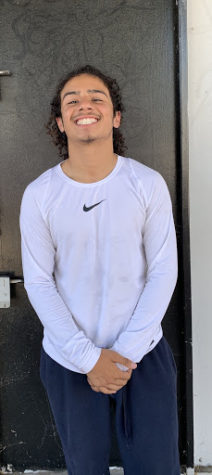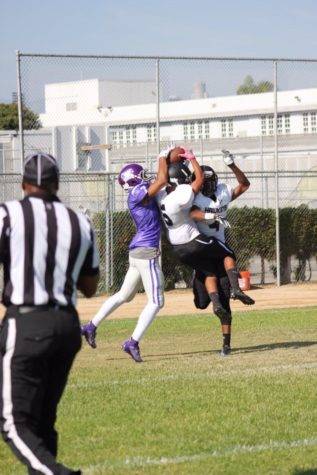 Jason, pictured below, Our varsity left tackle is motivated by his daughter. He's trying to move his family to a better environment. The advice he has for the JV players are to keep working hard and going to practice. You'll make it far. When he loses, he says "you'll have to learn from that loss and run it back. Then, improve whatever you did wrong."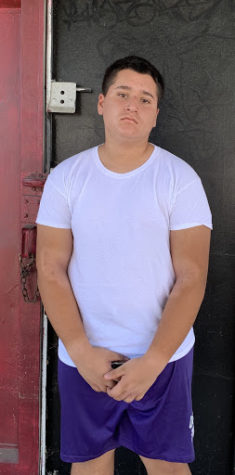 Commodore, our varsity running back, fullback and linebacker felt like he was finally able to release all the anger he had inside him when he got back on the field.
"We practice hard and play harder," says Commodore, "we're going to show that Manual Arts shouldn't be taken lightly, and we're coming to execute.
Commodore, captured below, recommends checking out the complete gallery below with NEW pictures published for the first time exclusively here at ToilerTimes.com.