Tremendous Year to be a Toiler
There were many successful moments that really defined the 2018-19 school year at Manual Arts High School –  from the hardship of the 2019 teacher strike to the creativity of this year's 2019 Pep Rally. There were bad moments and good moments coming together like the Chinese Ying-yang. If there are bad moments, there has to be good moments, and here are some of the highlights.
The year started off strong with the administrative decision to remove the uniform dress policy. This made it possible for students to wear what  they want and allow them to express themselves more openly. Although there are still a few understandable restrictions as to what can be worn, this change definitely made Manual a more diverse and creative space.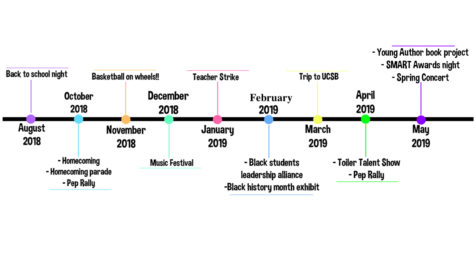 Speaking of creative spaces, our clubs have done an amazing job of delivering opportunities for more student involvement. These clubs not only help with skill development they have also brought many events to Manual Arts with the most successful events being Club Rush and the Pep Rally.
Club Rush was so successful that our favorite spot, the Senior Quad, was filled with all the types of snacks and desserts. Many thanks to Leadership for organizing the event, and many thanks to the following clubs that participated: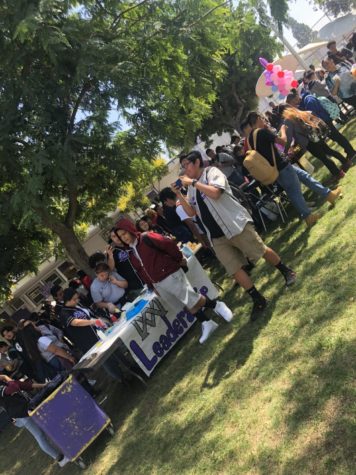 Anime Club

Yearbook

SMARTReps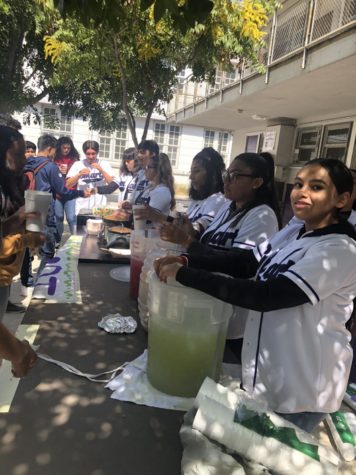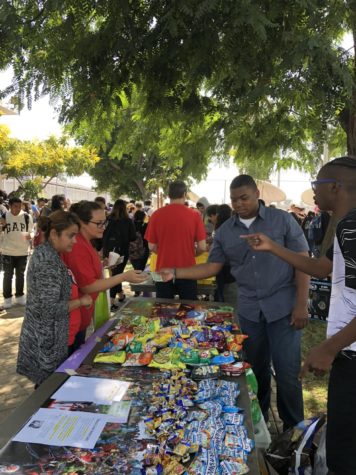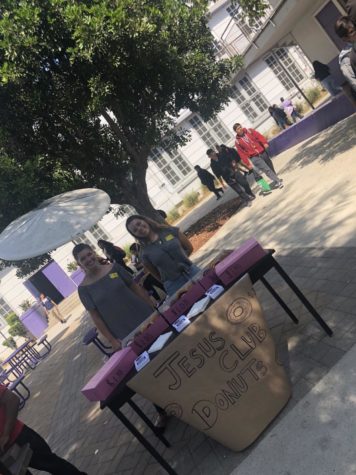 Freshman Preparatory Academy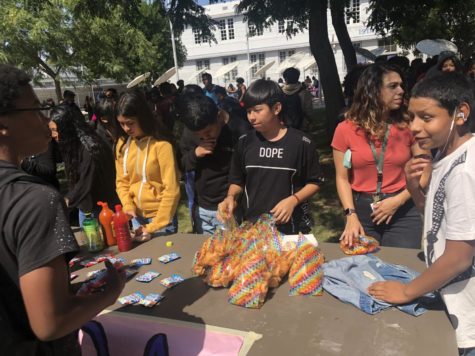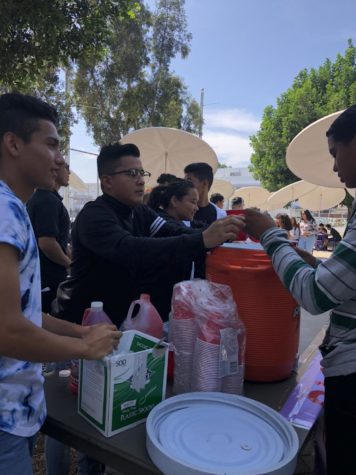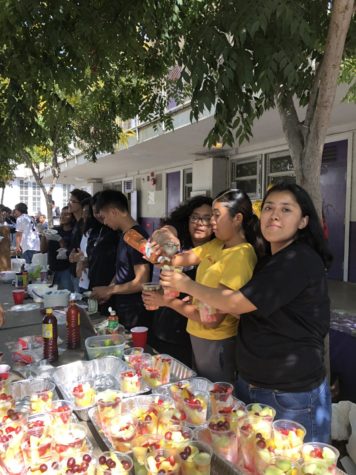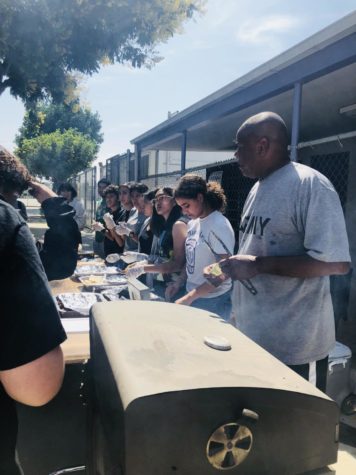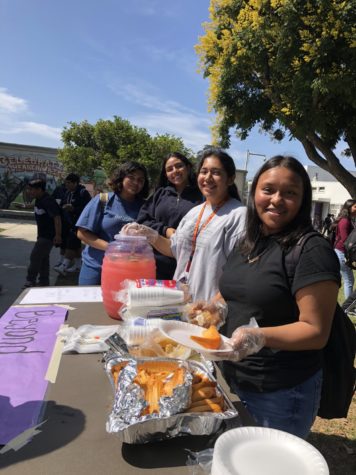 Don't be scared to be involved. Get out of your comfort zone, and join a club that interests you.
One of the groups that came back this year is our very own Journalism class. This meant the return of our articles since last year. This year we manage to publish 31 articles. As for next year, we plan to publish even more amazing articles written by our talented writers.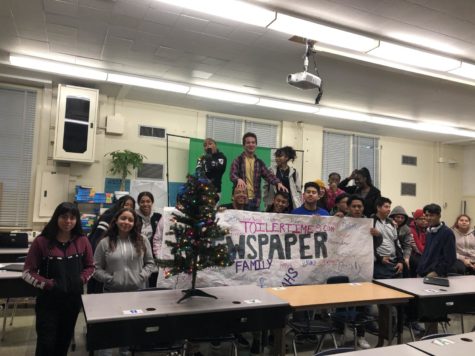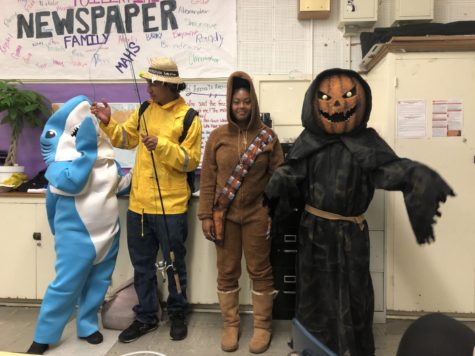 One of the things that we would like to shed some light on is the teacher strike that happened at the beginning of the second semester. This was the first LAUSD teacher strike since 1989! This year's strike was a big movement where the majority of teachers in the LAUSD district protested out in the rain for a week. At Manual Arts, it wasn't just the teachers protesting because students and parents also went out to help teachers.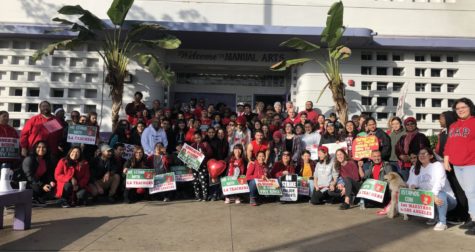 Naturally, we all have different opinions about the strike. Some are negative and some are positive.
"If you take out one student per year, is that really down sizing classes?" asked Mr. Rivera, the Sports Medicine teacher at Manual Arts, "I am not satisfied."
Mr. Rivera's bold statement is understandable. In our opinion, teachers do have to fight for more. It's not going to be handed down to teachers on a plate. Time will come. Remember that teachers are also Toilers, so it's always time to work hard for all improvements.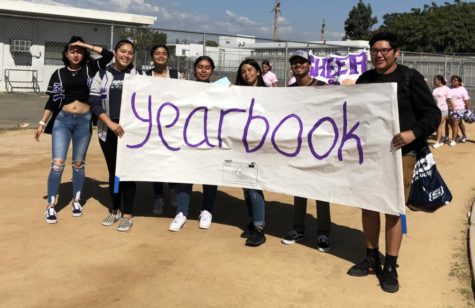 We cannot forget about the student-athletes that represent Manual Arts. First up on the list is the brave and hard-working football team who went to the playoffs. Surprisingly, and also inspirational, football wasn't the only sport that went to playoffs. Crosscountry made it to the city finals. The soccer boys made it to the first round. The soccer girls made it to the quarterfinals. Basketball boys made it to the semifinals. Basketball girls made it to the quarterfinals, and our softball team made it to the semifinals.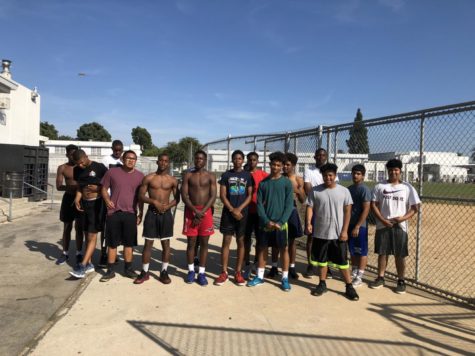 The Tennis boys not only made it to the playoffs but won their league for the 8th time in a row.
The swim team didn't make it, but it was their first year being an official team thanks to Mr. Joyce and Ms. Duke, depicted below along with their team.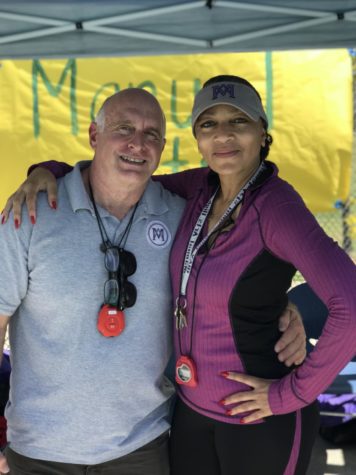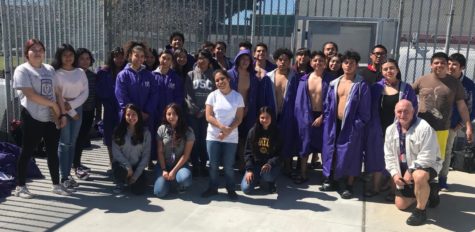 By the way, we got this information from the actual website that records the high school sports. Feel free to keep up with the team at Maxpreps in the link below.
https://www.maxpreps.com/high-schools/manual-arts-toilers-(los-angeles,ca)/sports.htm
As you can see we had an amazing school year. A huge thanks to all the students and staff for making it great. We wish a huge farewell to the seniors and best of luck to the Toilers of tomorrow. Check out the spectacular finale of our year and Spring Concert:
If you see an event that we missed, contact us in room 151 during period 4. Also, bring any pictures to publish here or any other article.