Shifting Gears for a New Season
As football season ended last November, "real futbol season started." At least that's what Mr. Thomas, the assistant soccer coach, commented when asked how passionate he was about his soccer team. I'm sure he means no offense, but it is just another one of those rivals in sports. You can't help but laugh about it.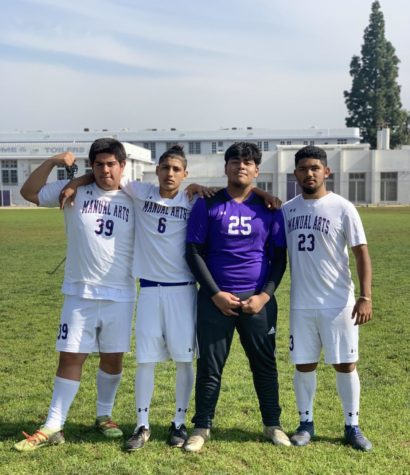 Starting a new season with a new league, the boys planned and went to the playoffs this year. They transferred from the coliseum league to the exposition league. The head coach is Ernesto Rivera, and he has been coach since 2016. The assistant coach is Kyle Thomas and has been coaching since 2017. Both coaches try to do their best to make their players better by making their soccer players join cross country with Mr. Engle.
Currently, the season for the boys is evened out with 3 wins, 5 loss, and 2 ties as the last game was in the first round of playoffs against LA High. Unfortunately, our boys ended up losing in penalties. The soccer team was not upset because they put their best effort into the game and played a good game.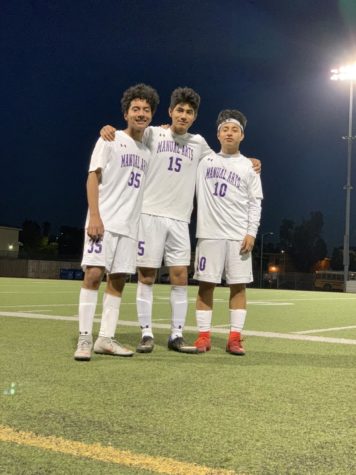 The captains of the team are Alex Guevara and Joshua Alvarado. Both players play defense and midfielder. But Alexander's main position is defense, while Joshua's is midfielder.
I asked Alexander to explain his role as captain. His response was his definition for the word "captain". Being a captain, for Alexander, comes with many responsibilities, and he mentioned that he has to "keep everyone on check, talk to them when [he] sees a mistake."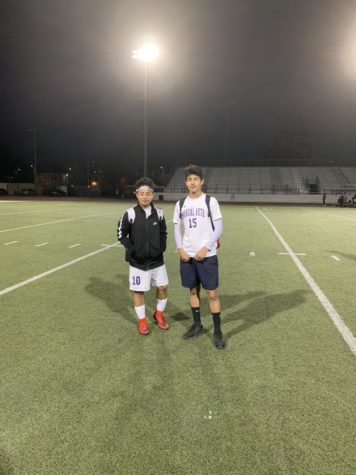 Alexander pointed out that he "talks to them when [he] sees a mistake."
"I have to be an example as a player and student," says Alexander, "and I need to show and give confidence and motivation to be better as a team."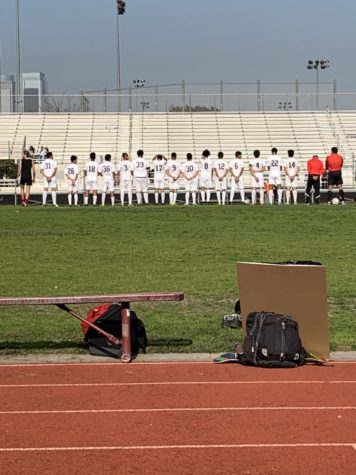 He points out that "in the past people wouldn't show no determination to win and play with heart. Also, the majority of the players would get off focus with their school work since they would miss because of the games, making their grades drop, causing them to get grade cut."
A grade cut is when you have a 2.0 or lower, and you don't get to play in any school team.
As he continued to tell me what he does as captain, he said his "position as defense is an aspect of being captain because [he] could see where are the most errors or most opened spaces."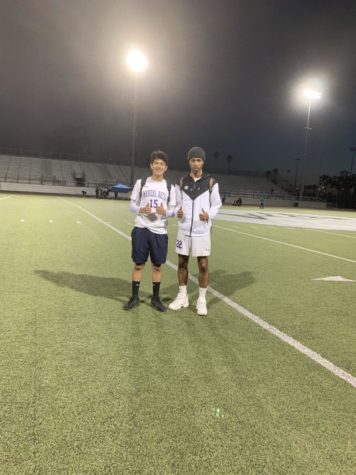 According to Alexander, he "speaks to the players to fix those errors and also to close in those gaps." He says the communication is a key role for the game.
I completely understand him because Alexander is my captain. As the goalie of the team, I'm supposed to stay talking and remain looking at my defenders so they won't get into each other's way. I also have to communicate with my teammates and tell them about the errors they are making, but they also have to talk to me and check up on things.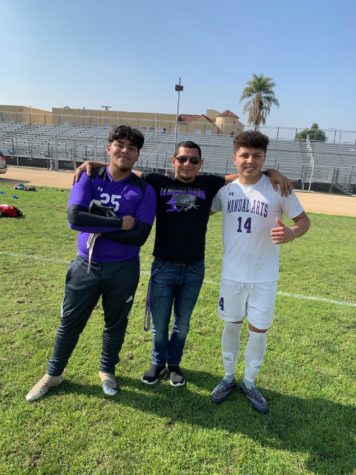 Manual's soccer team seems to be getting better every season. The season recently ended, and the boys  gave their best in the playoffs. As students, we have to show our support, not just to soccer but all sports in the Winter and Spring season.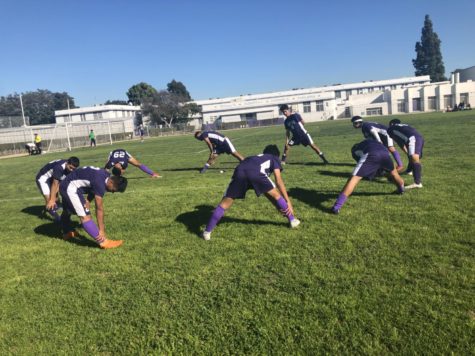 We also have to show love to our basketball players as they are undefeated and went on to the semi-finals.
And don't just support the male teams. As we celebrate Women's History Month in March, we must also remember that at Manual we have many other teams like the female basketball team. They actually went to the first round of playoffs, so let's show love for them. Also, the female soccer team needs recognition because they went on to the quarter final. These are young women making history in their own way.
The fact is that all Manual Arts teams are showing their pride of being Toilers.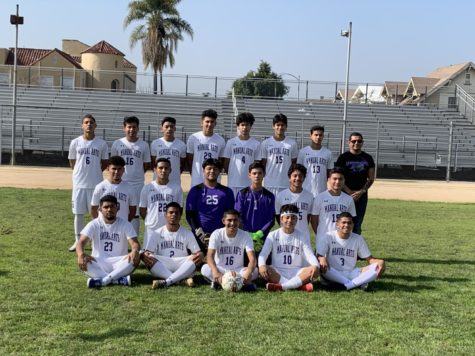 SO HARD TO BE A TOILER. Check out all the picture in a gallery below.
View Comments (3)