Our Mighty Toilers Fight 'Til the End
All great things come to an end, and our Mighty Toilers football season was a great season. Our young champs season was put to an end by Santee High School.
Football players still went into the game ready to fight. We were not just going to lay down for them. Our Toilers knew it was gonna be a good game. They knew they had to ball out in order to end up victorious. They had to sacrifice their bodies and really go in throwing blows at Santee, and they did.
But Santee had also came to fight. It was a crazy game. Santee focused on running the ball, so for the majority of the game they kept the ball on the ground. Our defense was putting in the work and stopped many runs and limited the yards they gained.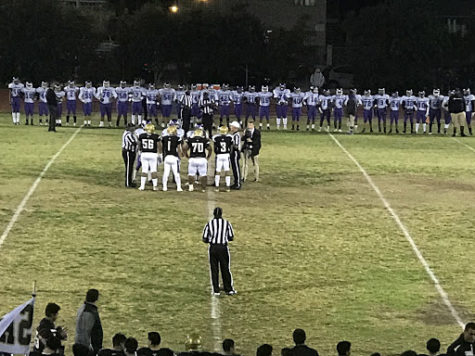 It ended up not being enough because Santee still ended up the victor and our Toilers were left in tears. In my opinion, our Mighty Toilers were underprepared due to the lack of practice because they could not be on the field for two days, because of soccer games.
It was a hard moment seeing the scoreboard once the clock ran down to zero at the end of the fourth quarter. Many of our senior players were in tears due to the fact that it may have been their last time playing football. Many will miss the feeling of those late Friday night games, where they ran the field playing the sport they love. As I said, all great things come to an end, but we wish our young team much luck in their future seasons.