Marching Toward Fame
As a kid everyone dreams of having fame and fortune. Growing up, Mr. Romeo Vera never dreamed of becoming a band teacher, but he always dreamed of being a famous musician.
Being a musician has both its advantages and disadvantages. One advantage of being a professional musician is that you get to enjoy your art and earn an income while following your passion and doing what you love. You have the opportunity to collaborate with other artists, travel and have a variety of new experiences.
One disadvantage is that a musician is always in the public eye, and they can be judged. Also, artists are always under the stress of having to come up with new performances all the time.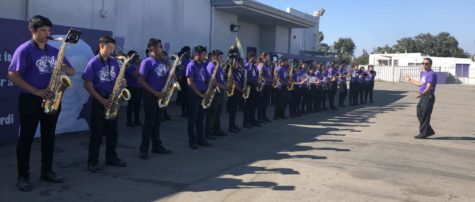 Before Mr. Vera, it was Mr. David Savala who was the band teacher, and Mr. Savala needed help. So Mr. Savala convinced Mr. Vera to get interviewed for the job in 2005. Vera got the job not knowing that in five years Savala would stop teaching band. It would only be Vera directing.
At the beginning of his career, he didn't really enjoy his job but soon got to a point where he would constantly think about band and ultimately got to feel excitement.
It would be Mr. Vera who would accomplish their first grammy signature school award. Going through stress always seems to pay off big, and the grammy award was definitely worth all the pressure. During class, during rehearsals, and during after school practice, you can hear Vera telling his kids the following words: "you can be as good as anyone else. You just have to do the work."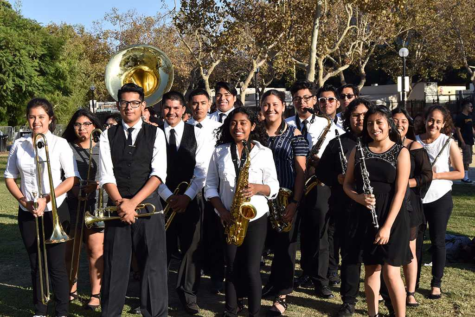 (If you want credit for taking this picture, please send email to Mr. Garcia, M at [email protected])
Vera stated that band works very hard, and they were recognized for their abilities with the Grammy Signature Award, which awarded them $23,000. Clearly, band members and Mr. Vera are always prepared for any opportunity that comes their way. The entire band proved that they work very hard, and the proof is the grammy award.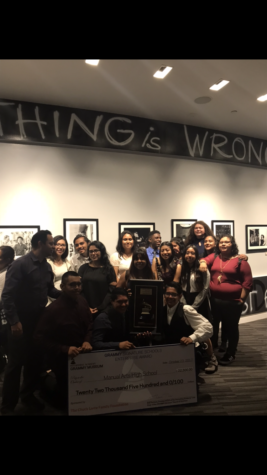 Fame is recognition. It is about being recognized by a lot of people for having notable achievements. The grammy shows achievements, skill, and talent. In this case, the grammy award is a sign of fame because it shows how hard the students and the teacher worked.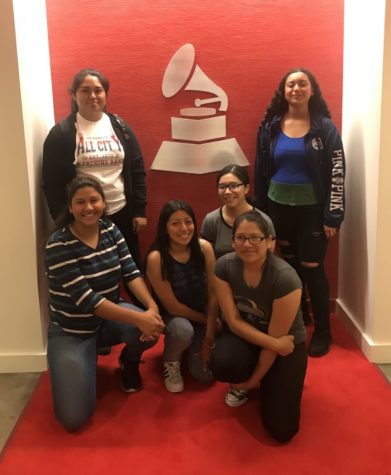 Therefore, Mr. Vera, along with band members, has reached a certain fame. What students may not know is that they are actually getting smarter, too.
It was found that students who participate in music programs score higher SAT scores when compared to students who don't participate in music at all.
Apparently, music also makes you grow at a personal level.
Senior Danielle Chavez, Brass Captain, has been in band since her sophomore year. Her expertise is the trombone, and she leads all those shiny brass instruments like baritones and trumpets. Danielle joined because she wanted to be part of an LAUSD marching band. She feels like being in band has helped her "feel committed, really responsible, and mature." She explained that band has opened many opportunities and career pathways for her.  
Junior Raven Jones has been in band since her freshman year. She's in charge of Trumpet 3. This means she's in charge of the third trumpet section. Raven has to help them if they need help with anything. Jones wasn't very good at playing the trumpet, but she put effort into it and kept persisting. She didn't choose to be in band, but she grew to love it.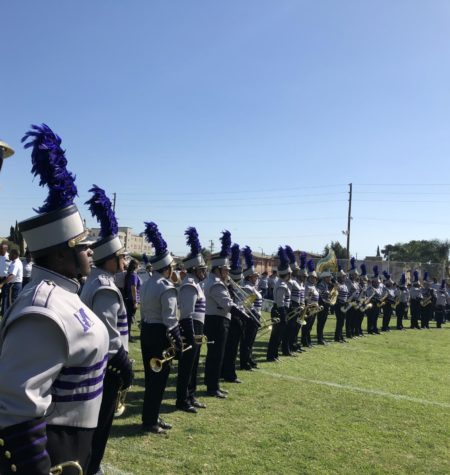 "Band is like my second family, and they're always there for each other on good and bad days," Jones stated.  Band helped her become a leader. Even though band can be stressful, Raven says she enjoys band, which is mostly fun.
Band came with a lot of challenges and growth. One of the biggest challenges for Mr. Vera was being able to unite beginning band to advanced band. Since Vera felt pride for being part of bringing positive moments, he decided to buy a house near Manual to be closer to the school and community.
"This was probably the best thing that happened to me because it helped me grow not only as a teacher but as a human being – as a person," stated Vera.
Being famous and rich is just not about being a celebrity or having a lot of money, but rather it is about being someone who is influential and inspires others, like Mr. Vera, Danielle, and Raven. They are famous and rich in their own way.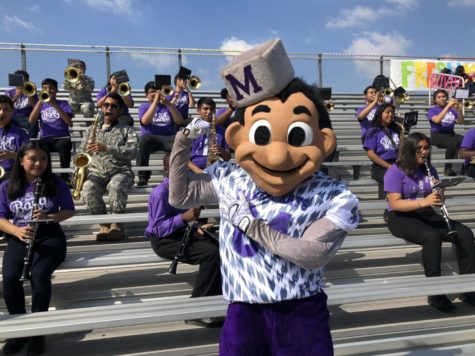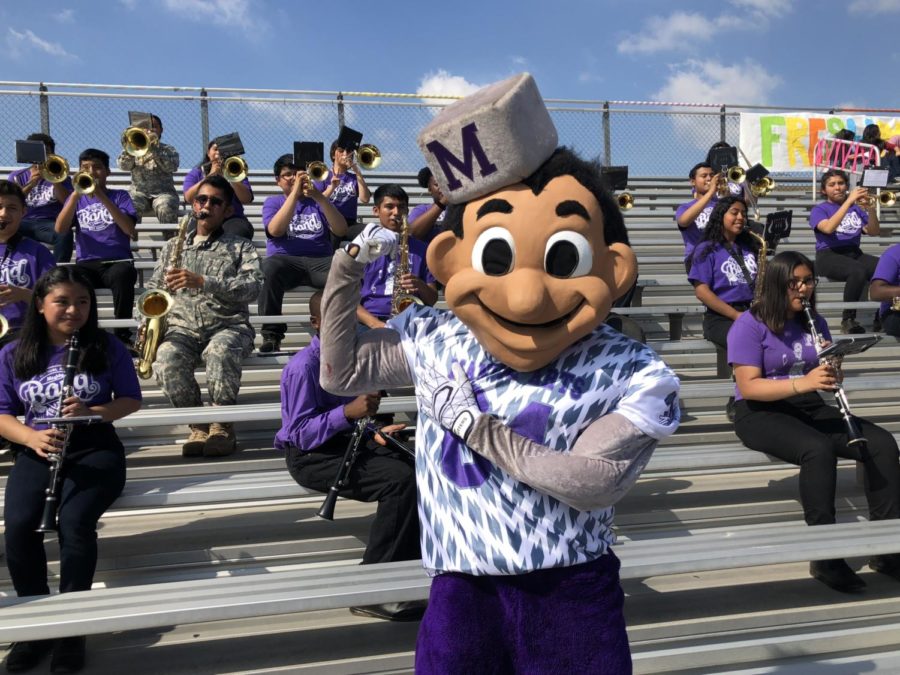 Overall, our Toiler Band is an uplifting organization. They inspire not only each other, but other students as well. Band will continue to make their school proud, strive to be the best, and prove that it can be done!
Be sure to attend The Manual Arts High School Musical Extravaganza this Friday , December 7, 20018 at 7:00pm. Pre-sale of tickets end today at $3.00 for adults and $1.00 for students. At the door, admission is $5.00 for adults and $3.00 for students. Children under 12 get in FREE!
(Contributors to this article include Reanna Polk, Tra'nell Davis, Shaunique Harrison, and Anjelina Arroyo)