Meditation Improving Student Focus
Hang on for a minute...we're trying to find some more stories you might like.
For many students, the ability to focus, concentrate, and retain information during class is a challenge. This is a problem many teachers face in their classrooms on a daily basis. Teachers know that students walk into their classrooms with a wide range of abilities and they try to find ways to meet the needs of all students, including those with learning and attention issues. Keeping students engaged is difficult but not impossible according to English teacher Ryon Tanara. "Every student is so different and creating a lesson that meets all student needs is hard, but it can be done," explained Tanara. "Teachers have to create entry points for students to see themselves in the lesson."
Teachers use various methods to meet the needs of all students, including those who struggle. Some methods include slowing down or speeding up the pace of the work for individual students within a classroom. Other methods include using visuals such as charts and pictures to show students what they are expected to learn. Even though this methods work for many students it doesn't work on the whole class.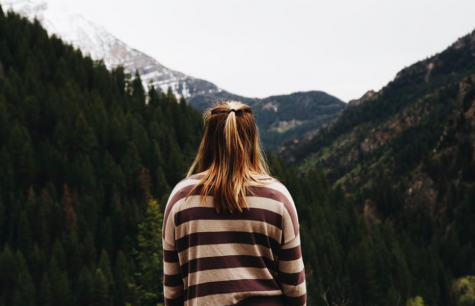 This past semester a few teachers on campus have been experimenting with another method – meditation. Meditation is a way students can relax their minds and focus. Many teachers have seen the way students can concentrate in class after spending some time mediating. Physics teacher Cindy Ok implemented the meditation method known as mind concentration a few years ago in her class.  "In the year 2014 to 2015, the school had a different schedule where we had something called a skinny period where we had a short 5th period after lunch," said Ok. "Many teachers struggled with that period because it was short and after lunch which made it hard for the students to focus. I just had the idea of meditation and the class loved it." After implementing this method of meditation everything seemed to improve for the classroom and other teachers started to follow Ok's lead.
  Social Studies teacher, Jonathan Choperena also uses meditation in his classroom. "I use meditation as a tool – a tool that when accessed, helps the practitioner to develop a more intimate, compassionate relationship with themselves and the world around them," said Choperena. He is a strong believer of this practice and he thinks meditation helps improve student performance in class. He has found that students that meditate in class seem to be more engaged compared to those who don't. "They are also more willing to collaborate with their peers and think across lines of difference without becoming frustrated." said Choperena. His classes have been meditating for two months and he has no plans of stopping."I love meditation and while I would love for every student to have the opportunity to develop a mindful practice, I don't think that meditation should be applied to all classes," explained Choperena. I think most teachers have tools or methods that they employ to help students to manage their emotions appropriately. Meditation just happens to be the way I go about doing it."